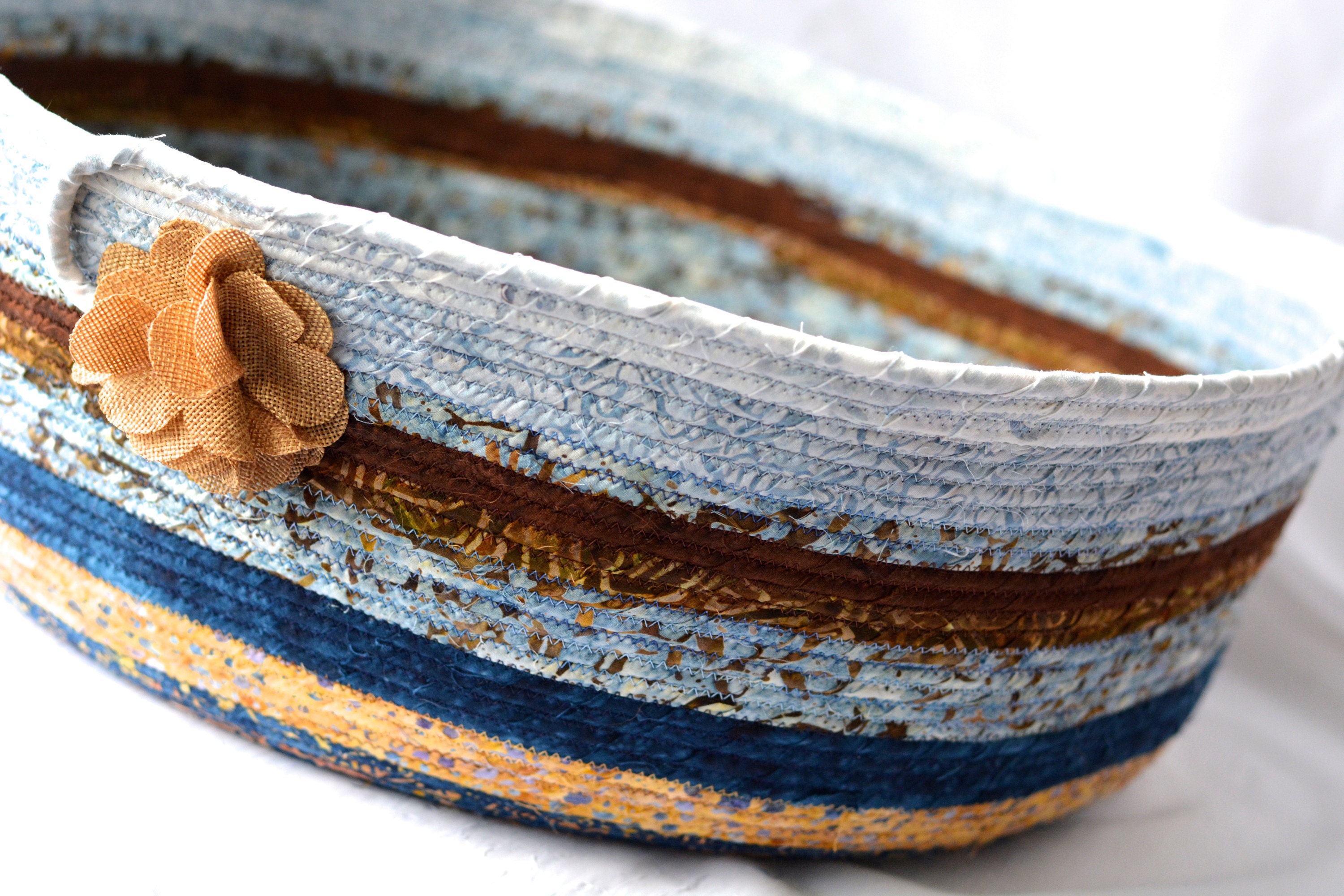 Love this Blue and Brown color combo.
This is a large 20" diameter top basket, a custom order.
Can you tell, I love batiks!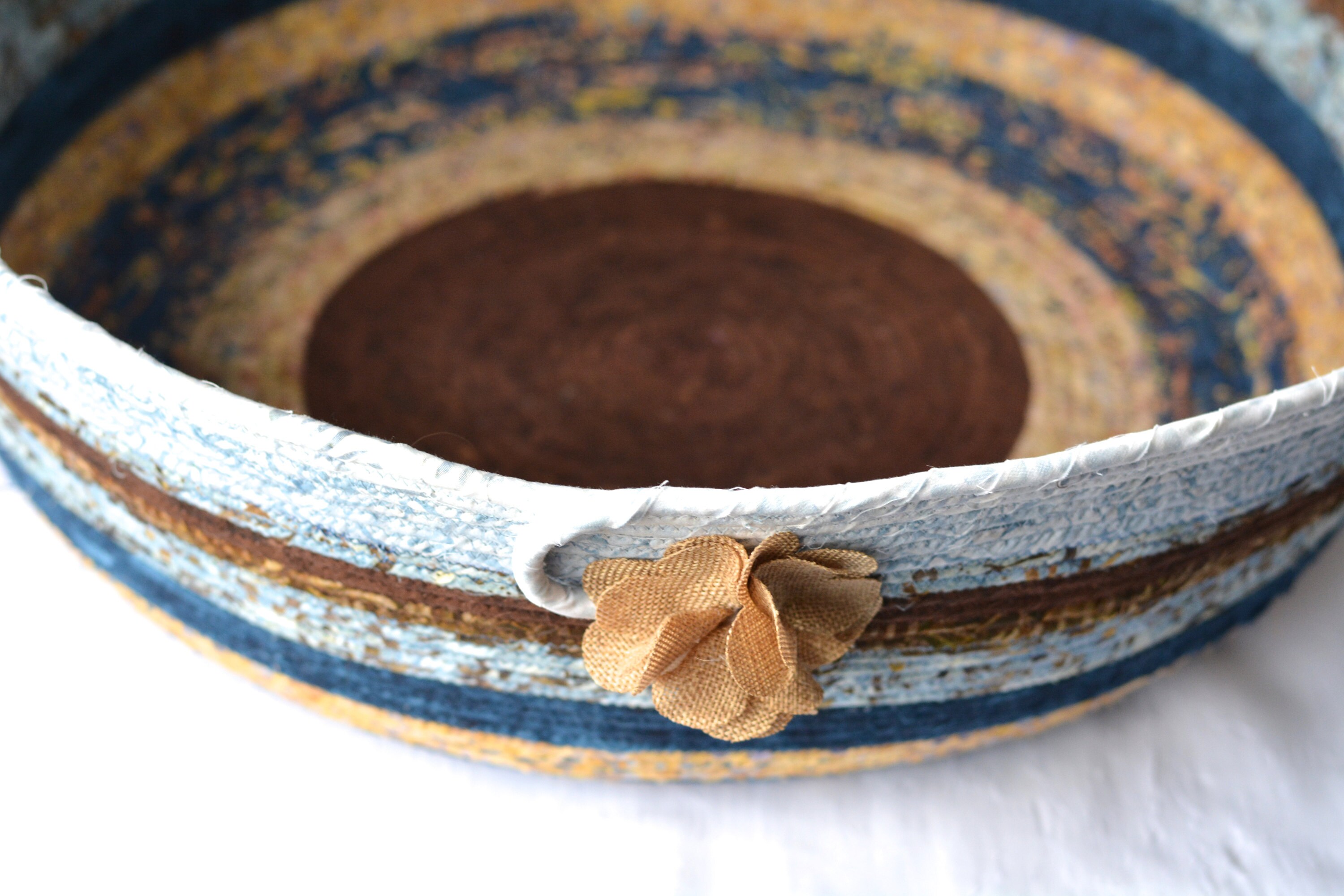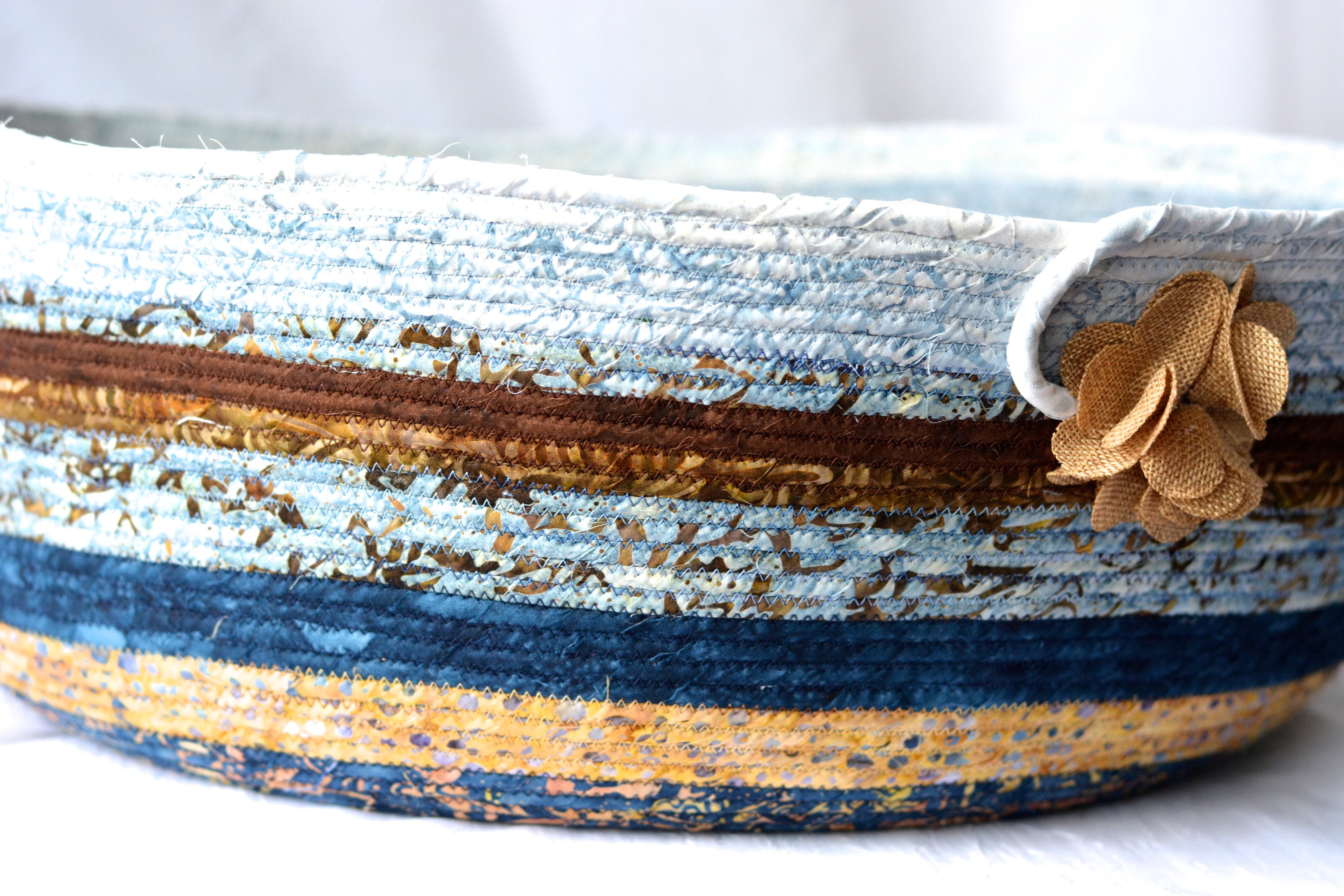 Here are beautiful blue and brown batiks that I used to create this lovely basket for a custom order.  Please feel free to contact me for a large basket custom order.  
I do not follow a pattern, I create layers depending on the texture and tone of each batik fabric.   So, this gorgeous basket came out a little bigger than planned, since I added a couple more lovely batik fabrics.
Here is the blog post from 3 weeks ago:
There will be 2 round baskets, both 6" high with a 18" diameter top.
These pictures were taken in daylight, so they are bright.
I will add a couple of beautiful dark brown batiks too, not pictured.
Basket 1 - Dusty blue (similar to the pictured small basket)
Basket 2 - Royal/Cobalt Blue
Please feel free to contact me with any questions.
Thanks for visiting.