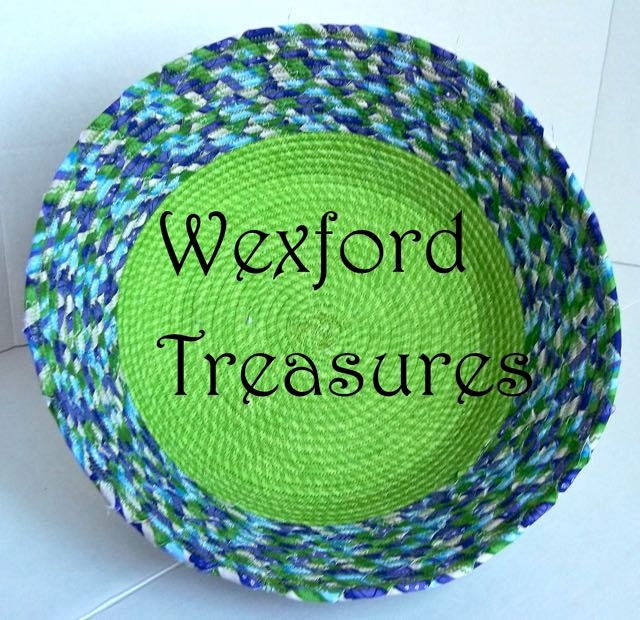 I'm IT!
I wear all the hats in my Etsy shop!
I love being the top Designer! (OK, yes the only one too)  
This job also includes Buyer, which is so much fun!
I choose all my own fabrics and embellishments from all over the USA!
I enjoy ordering pretty fabrics and flowers from many lovely Etsy shops.     I travel all over for unique items and ideas.  Our local quilt stores have wonderful selections.
The next best job is Director of Operations!
I handmake all my own baskets and other items right here in Mansfield MA, USA!
I use a 20+ year old domestic non-computer sewing machine.  I have replaced a few parts, but it is just a wonderful work horse.  I tried a newer machine, but it was slower and harder to clean.  
Yes, I am the Photogragher too!  
I had to learn alot about my camera and our photo editing software, so I think my pictures have gotten better.  I have added new lighting, so I have more to learn.
VP of Finance!
I keep all my own records and even do my own taxes.  
Yes, with help from Quicken and Turbo Tax.
It isn't that hard, just attention to detail and time!
VP of Marketing!
I participate in a couple of Etsy Teams,  and other online markets.  
 I try to keep up with social media, and I just love Pinterest!
Again, it is attention to detail and TIME!
VP of Shipping!
I package all my lovely baskets and other items with great care.  
My kitchen counter is a makeshift packing center.
I only ship USPS since I like to support our local post person.  
I use USPS labels so our postperson picks up daily right at my house.
Priority mail is very fast and low cost which I pass along to my customers.
My shop has grown over the years, thanks to my supportive customers, family and friends!  
Thank you to all my customers! Your wonderful feedback has been so helpful and gives me inspiration to make more creative items.
New fabrics for more fun creations!